Vision21 Appeal
Dear Friends,
June is graduation month. Excited graduates and their families gather with pride and gratitude to celebrate this significant milestone. Whether it's the adorable 4-year old pre-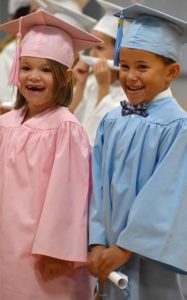 kindergarten in their pink and blue caps and gowns, or the white-robed kindergarteners, or the "grown-up" high school seniors, these are delightful occasions.
What a contrast this year's senior high graduation was with last year! Then, we were forced to an outdoor ceremony with graduates seated six feet apart, wearing masks. Families could attend and sit together, but had to keep distance between them and other families. Even though it was evening, the sun was scorching.
This year we were inside once again, and with an air-conditioned gymnasium as the venue. For decades, graduations in the gymnasium concluded with perspiration-drenched participants. What a difference it made this year to have the comfort of cooled air!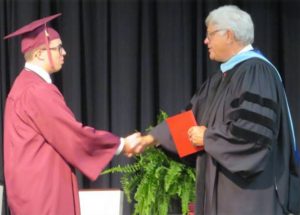 Since 1971, we've graduated 1467 students from HCS. How blessed we are to have ministered to that many graduates! In recent years we've featured some of those graduates as guest speaker for graduation ceremonies. This year's speaker was Dr. Jeremiah White. Dr. White is a 2010 graduate of HCS. After the long, rigorous process of undergraduate and medical school, all completed with honors, he is now an emergency room physician at Christiana Medical Center near Newark, Delaware.
Drawing from his medical training and trauma-center experience, he challenged the students regarding the things in life that really matter, matters of the soul and of eternity. Such challenges to graduating seniors are exceedingly rare in this age, but so valuable.
Another highlight of the evening was the annual presentation made by Harford Christian Educational Foundation (HCEF). The Foundation was established in 1986 to develop an endowment to support Harford Christian School. By order of its charter, every gift contributed to the Foundation must be invested to produce income for HCS.
The Foundation made its first grant in 1992, and has done so annually since then. Its total contributions through the years now exceed $550,000.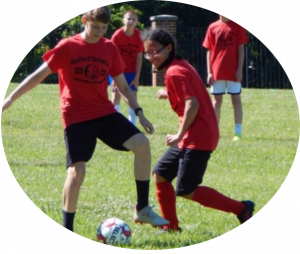 This year's grant is special for two reasons. First, rather than making an outright grant, the Foundation made a pledge, a pledge to match any gift given toward the construction of the new school building.  That building is the centerpiece of Vision21: A New Campus for a New Century.
 Vision21 is so named because it is a vision for the 21st Century, a vision to provide efficient, modern facilities for HCS. In 2008 the first phase of Vision21construction was undertaken. The entire campus was upgraded to prepare for the new school building. Those immense costs required borrowing funds, repayment of which is now nearing completion.
Now we've begun to gather funds for construction of that new classroom building. Need for this building is long-standing, and is now demonstrated more vividly than ever by the influx of more than 100 additional students.
The second reason this year's grant is special is its size: $50,000. For every dollar given to the Vision21 building fund, HCEF will also give a dollar, matching up to $50,000. With that, the Foundation will have given, by far, its largest grant in its history. And, the new building fund will increase by $100,000.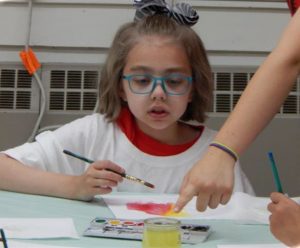 So I'm writing at the close of our 55th year to ask for your help with this pledge challenge. Every gift given for the building fund of HCS will be matched, up to $50,000. Our deadline is the start of the next school year, or, the first week of September. I hope you will be a part of meeting this challenge.
In the meantime, the summer schedule is in full swing on campus, and our summer day camps are larger than ever! In the morning it's Soccer Camp, then Fine Arts Camp in the afternoon. The amazing surge in school enrollment for next year is showing up early as our day camps are "bursting at the seams." This is but another indicator of the momentum with which God is blessing us. And it highlights again the strength and worthiness of this ministry to rising generations.
Thank you for helping us secure the Foundation's matching grant. No investment will return better, for our ultimate task—sowing the seed of God's Word in human hearts—will not return empty. Every dollar you give will serve this purpose, and will count as two, thanks to the matching pledge challenge. Let's be sure to get every dollar the Foundation is offering.
Many thanks,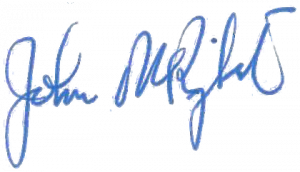 John McKnight
Pastor
Click on the button below to make a donation to HCEF using PayPal.