Umbrella Program
Why should you choose the Harford Christian Homeschool Umbrella 
As the longest-established Christian school in Harford County, Harford Christian has the experienced faculty and infrastructure to support parents in the oversight of their homeschool program.  Additionally, Harford Christian School has operated independently from federal, state, and local government funding and does not subscribe to any government oversight or entanglements. The two student reviews and transcript will be provided from an established Christian and conservative ministry that understands the biblical mandate and prerogative of parents to educate their children. Students in the HCS Homeschool Umbrella will also have access to quality extracurricular programs including fine arts, athletics, and academics.
Your Child, Your Choice
The goal of our homeschool umbrella is to support and encourage Christian families in the education of their children and to help preserve their religious liberty to do so. We work with many Bible-based curriculum offerings and provide assistance and consultation when needed.
We offer umbrella protection, unencumbered by the secular state or federal government.
In a 1972 court case, Wisconsin vs. Yoder, Justice E. Harold Hallows wrote, "We view this case as involving solely a parent's right of religious freedom to bring up his children as he believes God dictates."
Harford Christian continues the fight for the preservation of the religious liberty of parents and of church-run schools. This was the very reason for its founding in 1966 when an unsettling culture shift began after the removal of prayer and Bible reading from the public
schools.
As a ministry of Reformation Bible Church, HCS exists for the purpose of assisting parents in their responsibility of biblically training the child "in the way he should go."
Umbrella Fees
| | | |
| --- | --- | --- |
| 1st Student | 2nd Student | 3rd Student |
| $220.00 | $170.00 | $110.00 |
Maximum $500.00 per family
These per student fees cover the following:
Costs of FACTS online registration and FACTS tuition management.

 Pre-enrollment conference.

Textbook and lesson plan review.

Periodic conferences with parents.

Accessibility (with additional fees) to extracurricular activities and standardized

testing.

Pending successful review of student and end-of-year portfolio, provision of Harford

Christian School 1st through 8th grade record or high school homeschool transcript.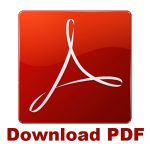 For more information, download our PDF
Value- Added Accessible Programs
Standardized Testing (contact school office for pricing

 

Fine Arts Opportunities – $150.00 fee for access to any one or combination of the following:

Music Education, physical education, art, or library

Concert Band

Maryland Association of Christian School (MACS) Fine Arts Festival

Spelling Bee

Science and History Projects

Art and Photography

Academic Area Testing/Competition

Music and Speech
*Private lessons taken on campus are billed out privately by the instructor.
**HCS umbrella students only have access to field trips that are part of the activity in which the student is enrolled.  There may be field trip costs attached to the particular trip.
Athletics –  Junior High, Grades 6th – 8th, $180.00 fee per student per sport per season for access to:

Fall: Boys' Soccer, Girls'

Volleyball

Winter: Boys' and Girls' Basketball

Spring: Boys' Baseball, Girls'

Soccer

Athletics – JV/Varsity Grades 9th – 12th, $230.00 fee per student per sport per season for access to:

Fall: Boys' Soccer, Girls'

Volleyball

Winter: Boys' and Girls' Basketball

Spring: Boys' Baseball, Girls'

Fast Pitch Softball and Soccer
Harford Christian School Course EnrollmentThe following fees are assessed for any student desiring to participate in classroom academic instruction at HCS. Students taking four (4) or more courses at HCS will be considered full-time students and should consult with the tuition and fee rates for full-time students. The fees below are for students taking three (3) or fewer courses in the HCS classroom setting.
Registration Fee: $180
Any student desiring to take a course at HCS must pay a registration fee—even if theyhave already paid the enrollment fee for HCS's homeschooling umbrella.

Conquest yearbook is not covered by this fee.
Textbook/Supply Fee per Credit: $90
Band and vocal choir courses are exempt from this fee.
Tuition per Credit: $830
 

$830.00 for a 1 credit graded course equivalency.

$420.00 for a .5 credit graded course equivalency.

For junior high and elementary academic courses, consult HCS administration for level

of equivalency for academic area.

Students are not permitted to audit credit-yielding courses.
Homeschooling Fee Example

Homeschooler Opportunities 
By God's kind providence Harford Christian School has been partnering with parents in the Christian education of their children for more than 50 years.  A full and diverse offering of courses and extracurricular activities are the very reason that many home-schooling families have explored opportunities at HCS for their children. For more information, please call our school office (410) 457-5103 or contact us via email.

Academics:



A strong Christian and biblical worldview curriculum emphasizes developing young people to serve the kingdom of God, not the global agenda of men.  Rather than the evolutionary/naturalist approach to science, we embrace the Genesis six-day account of creation and God's miraculous and sovereign rule over the affairs of men and nations.  Rather than revisionist history, our Christian heritage is emphasized.  Rather than vesting in a Common Core, our "core" is frankly very "uncommon."  Advanced courses in math such as Pre-Calculus, Calculus, SAT Math Prep, and Accounting I and II are complimented by science offerings such as Chemistry I and II, Biology I and II, Physiology, Physics, and Environmental Science.  Our top notch English and Foreign Languages program have enabled many of our graduates to CLEP for college credit.
Fine Arts: 
HCS remains committed to the arts.  Exceptional programs in piano, vocal, concert band, speech and drama, and art are hallmarks of HCS for God's glory.
Athletics:
Athletics at HCS serve as a means to an end and not an end in themselves.  It is rightly said the "adversity reveals what is in the man."  Sportsmanship, character development, and learning the value of hard work are on the short-list of goals for HCS athletics.
---
HCS is a carefully supervised environment where wholesome activity and communication are expected, where classroom learning is distraction free, and where Christian values and standards are embraced.  We may very well be a "perfectly fitting puzzle piece" for your family.
To explore homeschooling opportunities at HCS please contact Principal Bryan Wilson at bwilson@harfordchristian.org.  Any homeschooling student who is enrolled in one or more courses at HCS or the homeschool umbrella is granted full access to the extracurricular academic, fine arts, and sports programs of HCS.  A complete academic course schedule is available for you to view.