Harford Christian Summer Camps
UPDATE:  Due to uncertainty due to COVID-19, we have had to cancel our remaining camps in August. We apologize for any inconvenience.  In God's providence, we pray that these enjoyable and educational camps will resume in the summer of 2021.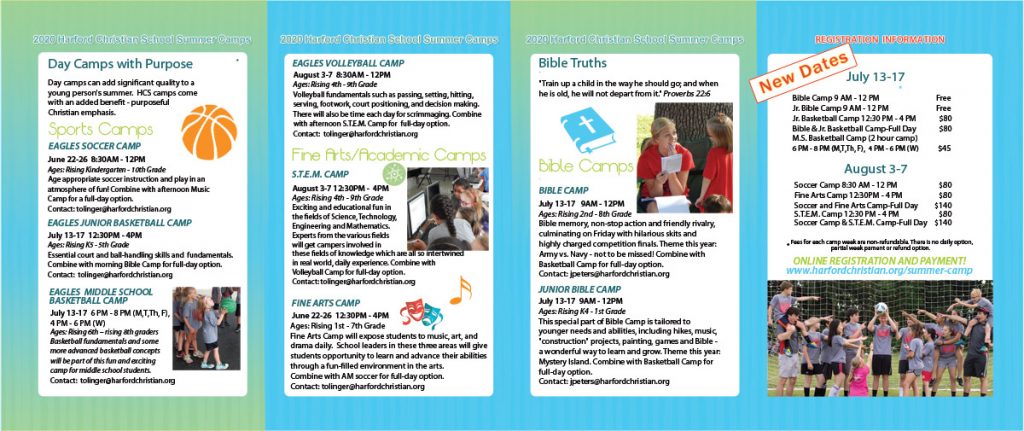 Each year, hundreds of students come to the beautiful campus of Harford Christian School for learning and breathtaking outdoor fun.  Camps include Fine Arts, Soccer, Basketball, STEM and Bible. You may register for our camps and pay online.  
Click
HERE
to view our brochure PDF.